Terms of Use & Privacy Policy
Your access to and continued use of this Web Site constitutes your acceptance, without limitation, of these simple English policies and disclaimers.
As referenced below, "We", "Us" or "Our" represents Orison Technologies.
Questions or notices concerning these Terms of Use should be addressed to Us through this email: [email protected]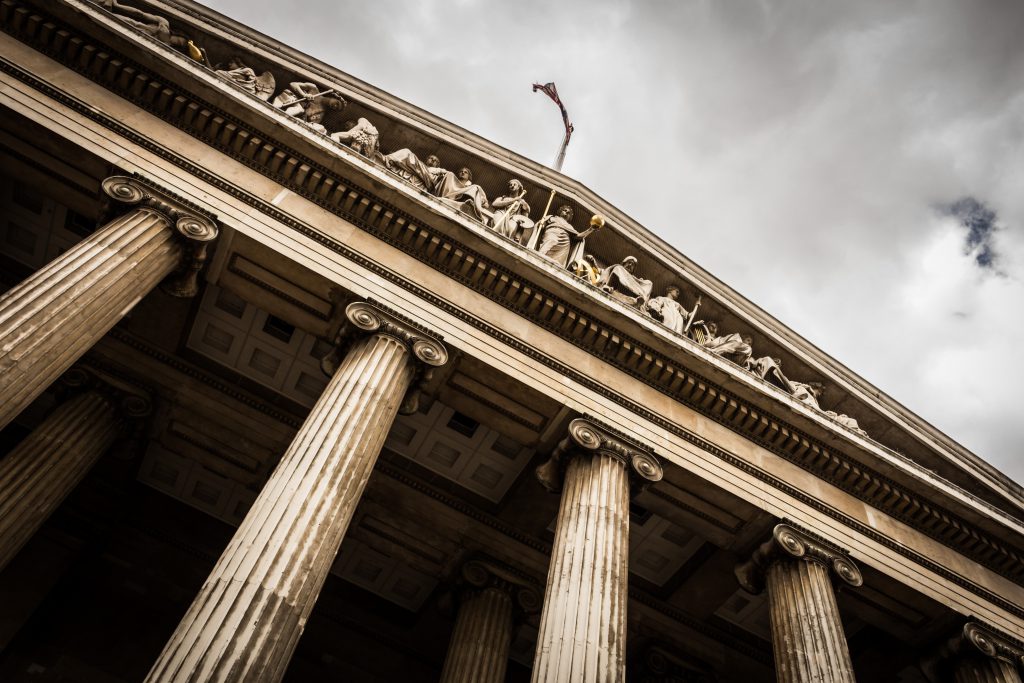 We value your privacy. We intend to give you as much control as possible over your personal information. In general, you can view this web site without telling Us who you are or revealing any information about yourself. There are times, however, when We may need information from you, such as your name, location and email address. We use the information you provide about yourself or someone else when submitting a message, joining a club, or other submission.
Although Our site compiles standard log files to measure the site's traffic, it does not specifically identify any email address.
We never use or share the personally identifiable information provided to Us online in ways unrelated to the ones described above without also providing you an opportunity to opt-out or otherwise prohibit such unrelated uses.
This Privacy Policy applies differently to individuals under certain ages. We ask that parents and guardians take some time to review this policy as it may apply to their children, as set forth under the heading "Maintaining the Privacy of Children." By using this web site, you are agreeing to the policies set forth below and the current terms & Conditions ("Terms & Conditions"), set forth on this page.
We reserve the right to modify, amend or restate this Privacy Policy from time to time with or without prior notice. Your use of this web site after the posting of modifications to this Privacy Policy will constitute your acceptance of the Privacy Policy as modified.
What Information Do We Collect?
We collect information in several ways during your visits to Our web site. Some personal information is collected when you sign up to receive a newsletter, join a club, send a message or enter a contest. Or you may provide personal information when signing up for any promotions offered on Our web site from time to time. When you contact us, we may also keep a record of that correspondence. Also, when you make a purchase on Our site, we may also keep a record of that transaction.
We will endeavor to provide a link to Our current Privacy Policy on pages where personal information may be requested.
Individuals are free to use this web site without participating in any electronic submission that requests your personal information, and thereby avoid providing personally identifiable information.
What Are Cookies and How Do We Use Them?
A "cookie" is information that is transferred from a web site's server to your computer's browser and stored on your computer's hard drive. This information is then available to the web site's server when you return to that site using the same browser. This information can be used to identify the user of the browser visiting the site and record, for example, preferences and usage in general.
Most web sites use cookies to customize the online experience based on an individual's interests and preferences and in order to streamline transactions by recording frequently entered information. We use cookies to assess which parts of Our web site are popular and which are not. Our updates to the web site will depend in part on data compiled from Our use of cookies, such as total numbers of visitors, pages viewed and other traffic patterns.
We may in the future use cookies to assist returning visitors and customers in other ways. At such time, we will update Our Privacy Policy accordingly. We do not use cookies to retrieve information from your computer that was not originally sent in a cookie. You may also receive cookies sent by Our advertisers, which is a standard practice for online advertisers. In most cases, if you choose, you can set your browser to refuse cookies or alert you to their transfer to your browser.
How is My Information Used?
We currently use personal information only for the purposes of providing electronic exchanges of information, specifically requested by the user.  In certain cases, you may provide Us with your name, location and email address to submit a message or join a club. We use and transmit this information only to the extent necessary to complete such submission and ensuing action or response.
We currently do not provide your personal information to third parties. We do however reserve the right to provide email addresses of Our users to Our advertisers, sponsors or business partners, in order to provide Our users with information and promotions We believe may be of interest to them. We offer the opportunity to each of its registered users to be excluded from such distributions by following the clear and concise instructions for removal or unsubscribe at the bottom of any and all bulk communications such as newsletters and special offers.
Maintaining the Privacy of Children
We encourage parents and guardians to review in advance the appropriateness of the different areas of Our web site for their children. As described above, we may collect information from individuals visiting its web site who may, among other ways, register for a service, submit a message or enter a sweepstakes or contest. We will not knowingly collect any personally identifiable information from children under certain ages, typically under the age of 13 years old.
To this end, we have created systems that request a voluntary honesty confirmation that the user is over a certain age, prior to the information being submitted to us.  Therefore, these visitors may not be eligible to participate in certain services offered on the web site. We intend not to participate in the transfer of any personal information of persons under a certain age for any purpose. However, since this is a voluntary system, based on honesty, these systems are not foolproof.
How do We Protect Your Personal Information
To prevent unauthorized access, maintain data accuracy, and ensure the correct use of information, we have put in place appropriate physical, electronic, and managerial procedures to safeguard the information We collect online.  Personal information is stored in a secure SQL server database, behind a firewall, and not accessible to the web.
TERMS & CONDITIONS
The following describes the terms and conditions (the "Terms and Conditions") on which We offer you the information (including the Intellectual Property [as defined below]), services and products on Our web site and related web pages (collectively, the "Services").
We reserve the right to modify, amend or restate the Terms and Conditions from time to time with or without prior notice.
Your use of this web site and any Services after the posting of modifications to these Terms and Conditions will constitute your acceptance of the Terms and Conditions as modified.
Use of this Web Site
You represent that you have read and agree to be bound by the Terms and Conditions. You further agree to comply with U.S. or other applicable law regarding the transmission of any information obtained from the Services in accordance with the Terms and Conditions, not to use the Services for illegal purposes, and not to interfere or disrupt the networks connected to the Services.
Restrictions on Use
You may not use the Services for any illegal purposes or in any manner inconsistent with the Terms and Conditions. You agree to use the Services solely for your own noncommercial use and benefit, and not for resale or other transfer or disposition to, or use by or for the benefit of, any other person or entity.
You agree to promptly notify Us upon becoming aware of any unauthorized access or use of the Services by any party or any claim that the Services infringes upon any copyright, trademark or other contractual, statutory or common law rights.
Further Restrictions on Use
YOU MAY NOT COPY, REPRODUCE, RECOMPILE, DECOMPILE, DISASSEMBLE, REVERSE ENGINEER, DISTRIBUTE, PUBLISH, DISPLAY, PERFORM, MODIFY, UPLOAD TO, CREATE DERIVATIVE WORKS FROM, TRANSMIT OR IN ANY WAY EXPLOIT ANY PART OF THE SERVICE, EXCEPT THAT YOU MAY DOWNLOAD MATERIAL FROM THE SERVICE AND/OR MAKE ONE PRINT COPY FOR YOUR OWN PERSONAL, NONCOMMERCIAL USE, PROVIDED THAT YOU RETAIN ALL COPYRIGHT AND OTHER PROPRIETARY NOTICES.
YOU MAY NOT USE THE SERVICES IN ANY WAY TO IMPROVE THE QUALITY OF ANY DATA SOLD OR CONTRIBUTED BY YOU TO ANY THIRD PARTY. FURTHERMORE, YOU MAY NOT USE ANY OF OUR TRADEMARKS, TRADE NAMES OR SERVICE MARKS IN ANY MANNER WHICH CREATES THE IMPRESSION THAT SUCH NAMES AND MARKS BELONG TO OR ARE ASSOCIATED WITH YOU OR ARE USED WITH OUR CONSENT, AND YOU ACKNOWLEDGE THAT YOU HAVE NO OWNERSHIP RIGHTS IN AND TO ANY OF THESE NAMES AND MARKS.
YOU WILL NOT USE THE SERVICES OR THE INFORMATION CONTAINED THEREIN IN UNSOLICITED MAILINGS OR SPAM MATERIAL. YOU WILL NOT USE ANY OF OUR TRADEMARKS, TRADE NAMES OR SERVICE MARKS IN UNSOLICITED MAILINGS OR SPAM MATERIAL.
YOU WILL NOT SPAM OR SEND UNSOLICITED MAILINGS TO ANY PERSON OR ENTITY USING THE SERVICES. YOU AGREE TO COMPLY WITH ANY OTHER APPLICABLE TERMS AND CONDITIONS.
Intellectual Property
This web site contains material which is derived in whole or in part from materials supplied by Us and various other sources. This web site, including but not limited to its text, logos, content, photographs, flash animations, video, audio and graphics (the "Intellectual Property"), is protected by copyrights, service marks, international treaties and/or other proprietary rights and laws of the U.S. and other countries. The Intellectual Property is also protected as a collective work or compilation under U.S. copyright and other laws and treaties. All individual articles, columns and other elements making up the Services are also copyrighted works. You agree to abide by all applicable copyright and other laws, as well as any additional copyright notices or restrictions contained in the Services.
If you would like to make copies and/or distribute certain information, please contact us.
No License Granted
You acquire absolutely no rights or licenses in or to the Services and materials contained therein other than the limited right to utilize the Services in accordance with the Terms and Conditions. Should you choose to download content from the Services, you must do so in accordance with the Terms and Conditions. Such download is licensed to you by Us only for your own personal, noncommercial use in accordance with the Terms and Conditions and does not transfer any other rights to you.
Accuracy Disclaimer
We do not warrant or guarantee the accuracy, quality, completeness, currency, or validity of any information on the web site or linked from the web site. All information contained on this web site has been obtained from sources believed by Us to be accurate and reliable. The ads, press releases, and newsletters are also provided by the identified organizations. We do not edit or control the information We receive, although it may note obvious errors that have been discovered. Due to the possibility of human and mechanical error, we are not responsible for any errors or omissions.
Rights Reserved
All present and future rights in and to the Intellectual Property and other proprietary rights of Us of any type under the laws of any governmental authority, domestic or foreign, including rights in and to all applications and registrations relating to the Services (the "Intellectual Property Rights") shall, as between you and Us, at all times be and remain the sole and exclusive property of Us. All present and future rights in and title to the Services (including the right to exploit the Services and any portions of the Services over any present or future technology) are reserved to Us for Our exclusive use. Except as specifically permitted by the Terms and Conditions, you may not copy or make any use of the Services or any portion thereof.
Liability Disclaimer
The material provided on this web site could include technical inaccuracies or typographical errors and the web site may be subject to periods of interruption. We may make changes or improvements at any time.
Limitation of Liability
While We endeavor to maintain the highest professional quality of the Services, we offer on Our web site, we cannot be held responsible for any errors, defects, lost profits, or other consequential damages arising from the use of this web site. We will not be liable for any damages or injury, including but not limited to, special or consequential damages that result from any failure of performance, error, omission, interruption, defect, delay in operation of transmission, or computer virus, the use of, or the inability to use, the materials in the Services even if there is negligence by Us or an authorized representative of Us; user has been advised of the possibility of such damages. The above limitation or exclusion may not apply to you to the extent that applicable law may not permit the limitation or exclusion of liability for incidental or consequential damages. Our total liability to you for all losses, damages, and causes of action (in contract, tort (including without limitation, negligence, or otherwise) will not exceed the amount you paid to Us to access the Services.
Indemnification
You agree, to the extent permitted by applicable law, to indemnify and hold Us, Our officers, directors, owners, agents and employees harmless from any claim or demand, including reasonable attorneys' fees, made by any third party due to or arising out of your use of the Services, the violation of these Terms and Conditions by you, or the infringement by you, or other user of the Services using your computer, of any Intellectual Property or other right of any person or entity. We reserve the right, at its own expense, to assume the exclusive defense and control of any matter otherwise subject to indemnification by you.
User Submissions to the Web Site
The Services may include message systems, bulletin boards and/or chat rooms which may provide on-line participation by and interaction among users. All remarks, suggestions, ideas, graphics, or other information communicated to Us through Our Services will become the property of Us. Without limitation, we will have exclusive ownership of all present and future existing rights to the User Submission of every kind and nature everywhere. We will be entitled to use the User Submission for any purpose whatsoever (consistent with the Privacy Policy then in effect), without compensation to you or any other person sending the User Submission.
We do not control the postings of messages, information or files to chat rooms and bulletin boards. Further, we have no obligation to monitor chat rooms or bulletin boards or any other postings of User Submissions.
All Submissions Are Subject to These Further Conditions
Your use of the Services and submission of material for publication on the pages of the web site are conditioned on your adherence to the following policies:
You may not restrict or inhibit any other user from using or enjoying any of the Services.
You may not post or transmit any unlawful, threatening, abusive, libelous, defamatory, obscene, vulgar, pornographic, profane, indecent or racially, ethnically or otherwise objectionable material of any kind, including without limitation any transmissions constituting or encouraging conduct that would constitute a criminal offense, give rise to civil liability or otherwise violate any local, state, national or international law.
You may not post or transmit any information, software or other material which violates or infringes upon the rights of others, including material which is an invasion of privacy or publicity rights or which is protected by intellectual property rights.
You may not post or transmit any information, software or other material which contains a virus or other harmful component.
You may not post, transmit or in any way exploit any information, software or other material for commercial purposes, or which contains commercial advertising.
We always reserve the right to disclose any information as necessary to satisfy any law, regulation or governmental request, or to edit, refuse to post or to remove any information or materials, in whole or in part, that in Our sole discretion are objectionable or in violation of its Submission policies.
Under no circumstances will We be required to treat any Submission as confidential (subject to Privacy Policy then in effect) and will not be liable for any ideas for its business (including, without limitation, product or service ideas) and will not incur any liability as a result of any similarities that may appear in future operations.
You acknowledge that you are solely responsible for whatever material you submit, and you, not Us have full responsibility for the Submission, including its legality, reliability, appropriateness, originality, and copyright. Your communication of a Submission is in all respects subject to the Terms and Conditions, including without limitation those set forth in "Indemnification."
Links
The Services display links to other web sites that are not owned or maintained by Us and which contain information some people may find inappropriate or offensive. We have not reviewed such web sites and are not responsible for the content thereof. The inclusion of a link to such web site does not imply endorsement by Us. Viewing of any web site linked to the Services is at your own risk.
Endorsement Disclaimer
We do not endorse, support, sanction, or verify the information or material that is provided on this web site or linked to this web site. Unless otherwise specifically indicated, we have no affiliation with any of the organizations mentioned or described on the web site, and We make no representations or warranties regarding those organizations. Nor do We endorse or affiliate itself with any of the organizations that are linked to or from this web site.
Privacy Policy
Our current Privacy Policy is posted above and is incorporated herein by reference. By using this web site, you expressly consent to certain disclosures of your personally identifiable and other personal information provided to you by Us to third parties, and to use of your information by Us and third parties, to the extent set forth in Our current Privacy Policy, unless you otherwise notify Us in accordance with the Privacy Policy.
Policies Concerning Claims of Infringement
It is Our policy to respond expeditiously upon receiving notice of claimed intellectual property infringement. We will promptly process and investigate notices of alleged infringement and will take appropriate actions under the Digital Millennium Copyright Act and other applicable intellectual property laws.
All notices of copyright infringement should be sent to Us.
Notices of copyright infringement should contain the following information:
A physical or electronic signature of a person authorized to act on behalf of the copyright owner that is allegedly infringed.
Identification of the copyrighted work claimed to have been infringed.
Identification of the material that is claimed to be infringing or to be the subject of infringing activity and information reasonably enough to permit Us to locate the material.
The address, telephone number, or email address of the complaining party.
A statement that the complaining party has a good faith belief that use of the material in the manner complained of is not authorized by the copyright owner, its agent, or the law.
A statement, under penalty of perjury, that the information in the notification is accurate, and that the complaining party is authorized to act on behalf of the owner of an exclusive right that is allegedly infringed. We reserve the right to remove and/or disable access from the Service to web pages of repeat infringers and reserves the right to terminate all account holders and subscribers who are repeat infringers of intellectual property laws.
Access and Interference
Our web site contains robot exclusion headers and you agree that you will not use any robot, spider, other automatic device, or manual process to monitor or copy Our Intellectual Property or any other content contained herein without Our prior written consent. You agree that you will not use any device, software or routine to interfere or attempt to interfere with the proper working of the Services. You agree that you will not take any action that imposes an unreasonable or disproportionately large load on Our infrastructure.
As a courtesy to Our foreign users, we have provided translation buttons for certain languages, that are designed only to assist in providing the gist of the content of the site.  The translations are computer automated, have not been reviewed by Us, and are provided by a third-party service.  Use of the translation buttons fall under the terms and conditions of use of that third-party translation service.
General Disclaimer
We are not responsible for any direct, indirect, incidental, consequential or any other damages arising out of or in connection with the use of this web site or in reliance on the information available on the web site. This includes any personal injury, business interruption, loss of use, lost data, lost profits, or any other pecuniary loss, whether in an action of contract, negligence, or other tortuous action, even if We have been informed of the possibility.
Miscellaneous
These Terms and Conditions will be governed and be interpreted pursuant to the laws of the Pakistan, notwithstanding any principles of conflicts of law and you hereby consent to the jurisdiction of such courts. If any part of these Terms and Conditions is unlawful, void, or unenforceable, that part will be deemed severable and will not affect the validity and enforceability of any remaining provisions
Our failure to act with respect to a breach by you or others does not waive Our right to act with respect to subsequent or similar breaches. If We ask a third party to provide Services through this web site, the provisions of this agreement shall apply to your use of the Services, unless otherwise noted. We shall not be liable for any delay or failure to perform resulting directly or indirectly from any causes beyond Our reasonable control.
We may freely assign or update this agreement.
Last updated: March 2004